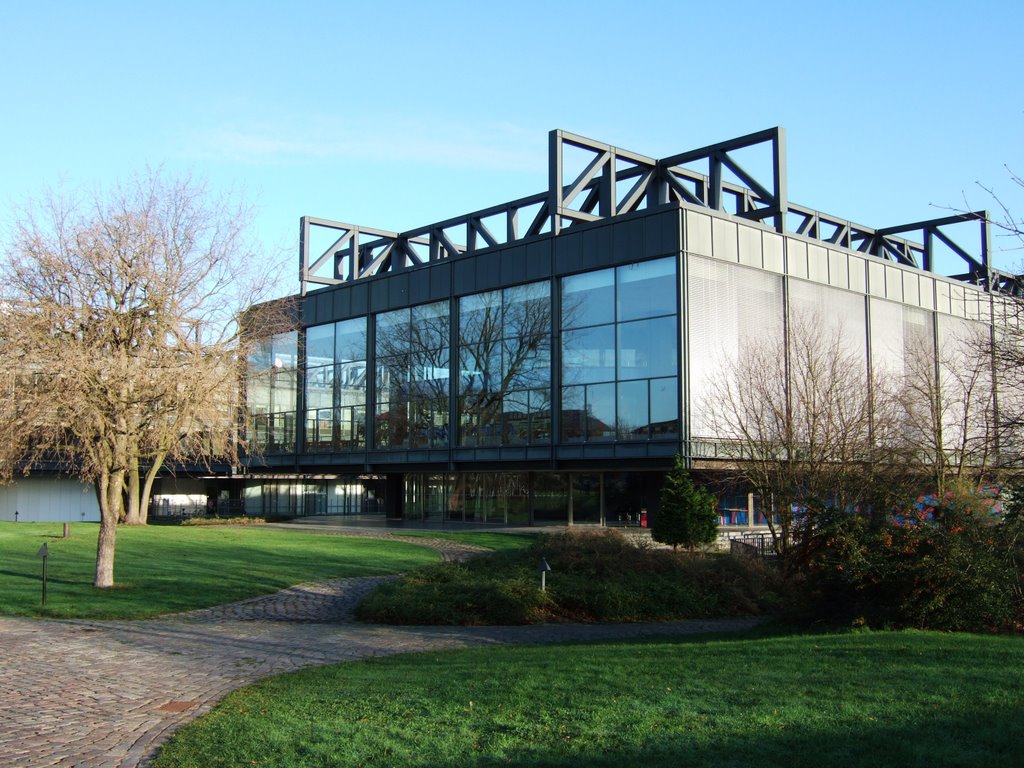 Helmut Schmidt University exhibit
The Helmut Schmidt University Library in Hamburg, Germany hosted The Machete Project this year. The show was up from April 19th - June 30th, 2017. Thank you Jan-Jasper Fast for bringing the project to Hamburg.
My blades will soon leave the Deutsches Klingenmuseum for their next show in Hamburg. As they lay getting ready to be packed up they briefly shared the space with Ottoman sabres, a huge gilded two-hander from the 16th century, and a 130cm samurai sword.
Deutsches Klingenmuseum exhibit
My first solo show was held at The Deutsches Klingenmuseum in Solingen, Germany. Thank you Sixt Wetzler, Lutz Hoffmeister and Dr. Isabell Immel for making the exhibit so beautiful. The show dates: July 3 - Oct 9, 2016.
I'm pleased to announce that The Deutsches Klingenmuseum in Germany will be featuring The Machete Project this summer. The museum exhibits a world class collection of knives, swords, and culinary silverware. Housed within a former seminary, the collection presents a historical and cultural understanding of blades across several millennia, from the Bronze age to modern day.
In conjunction with the photo exhibit's opening weekend, the museum will also be hosting a 2-day immersive machete workshop. You'll be able to bring your own raw material, forge the machete blade and bind it to a handle.
The Machete Project was featured on Slate's behold blog.
The Swedish photo magazine "Tidningen FOTO" did a 5 page spread about The Machete Project.
A huge thank you to Julie Grahame at aCurator for featuring The Machete Project on her beautiful large format site. Be sure to visit aCurator.com and support a unique outlet that showcases online photography like it should be.

"In 2006 Vanessa Ahlsborn bought her first knife as a memento whilst traveling. Since then her interest in the utilitarian tools has led her around the world producing this simply wonderful personal project."
Very happy about my first feature in Outside Magazine's Photography section. Many thanks to Michael Roberts and Nick Kelley at Outside.

"Vanessa Ahlsborn bought her first knife on a whim, during a trip to Madagascar. Then she bought more—in Cambodia, Vietnam, Ecuador, and Panama. In 2010, she snapped a photo of a young boy with a machete in Colombia. And so began The Machete Project, her photo portfolio based on the idea that every knife tells a story."